Rural Women New Zealand (RWNZ) organises the annual Enterprising Rural Women Awards, a competition for innovative and successful rural businesswomen, in the areas of horticulture, agricultural, dairy, tourism or any other rural sector.
The Awards are a showcase for the success of women operating businesses in rural locations and contributing to their local economy and community.
The competition has evolved over the years to promote entrepreneurship and encourage innovation in the use of technology in remote locations. Winners of the Awards have included women lifestyle publishers, honey producers, native nursery operators, physiotherapists and adventure-tourism providers.
The four Awards for 2017:
Emerging Enterprising Rural Woman Award
Innovative Enterprising Rural Woman Award
Entrepreneurial Enterprising Rural Woman Award
Supreme Award: Enterprising Rural Woman Achievement Award for standout business success in the rural sector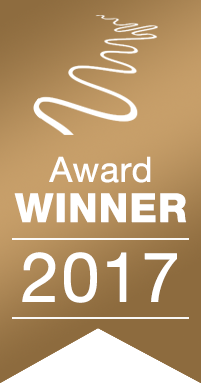 Kylie Davidson and Emma Hammond won the NZI Innovative Enterprising Rural Women Award.
Hammond Davidson was set-up in March 2011, starting with only a handful of farming clients. The business has grown substantially with the majority of their clients being farmers, farming support businesses and contractors in the farming sector.
Held on 18 November 2017, over 180 people attended the awards ceremony including the Minister for Women, Hon Julie Anne Genter, who commented that rural woman have always led the way for New Zealand, and today was no different.
Award partner and judge Donna Williams, GM Customer Experience and Marketing NZI, said "they were delighted to be a partner in this year's awards as they know that women are a primary force in the community and play a vital role in the financial management of farms and that it has been an absolute pleasure to get to know the finalists and hear their inspiring stories. All have outstanding leadership skills, creative flair and business acumen and we are looking forward to seeing what these fantastic women do next. The RWNZ Enterprising Rural Womens Awards is our showcase for the success of women operating businesses in rural locations and contributing to their local economy. The competition promotes entrepreneurship and innovation."